5 Big Penis Sex Positions So You Both Enjoy the Experience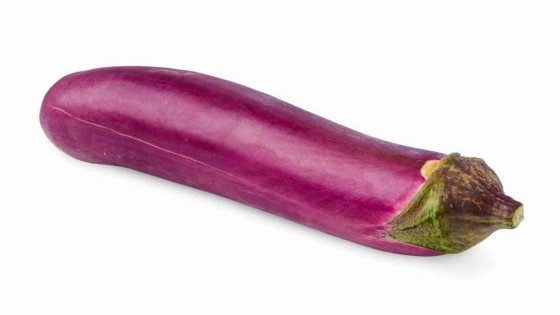 Long penis = great sex and ultimate manhood.
Well… not really.
Society has made men think that having a long firehose will make them a sex god, when, in fact, girth is far more important (and length can sometimes lead to pain on the woman's part – you're basically bashing into her cervix, which is not pleasant).
So, whether it is size by length or size by girth (or both) here are some sex positions that will make all participants happy.
1. THE COWGIRL
---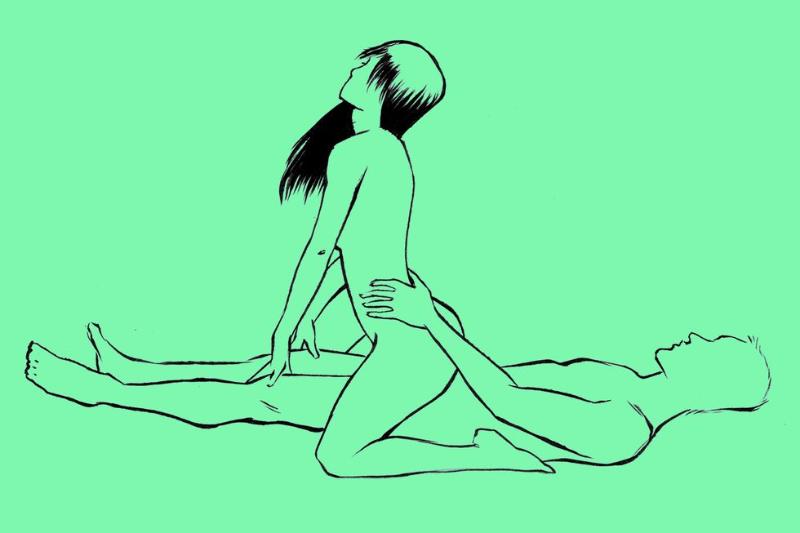 Image credit, Women's Health
Having the woman on top means she gets to position herself in a way that controls the thrusting depth. She can also control the movements easier. All the man has to do is lay back and enjoy. You can also alter this into reverse cowgirl for the same idea (especially good if he has an ass fetish) or you like anal play during sex.
2. CROSS-LEGGED STRADDLE
---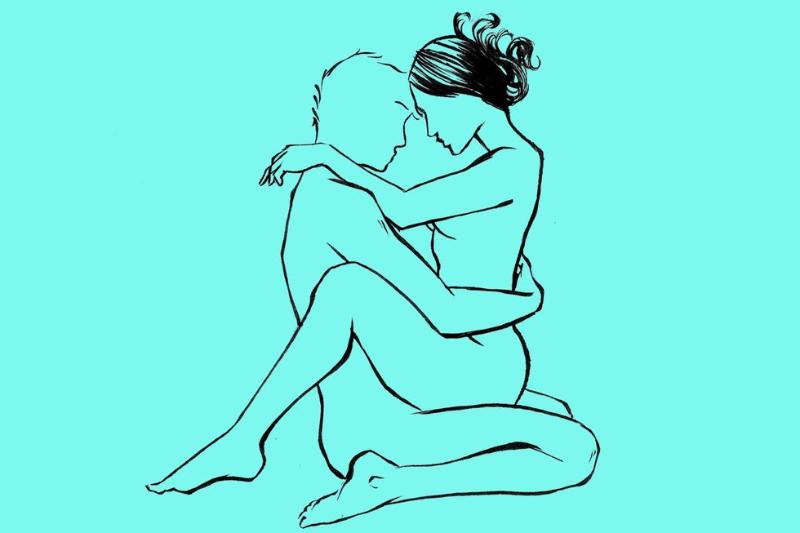 Image credit, Women's Health
It's the same concept as #1 but in a sitting position. She has all the control while you both still have the pleasure.
3. STAND AND DELIVER
---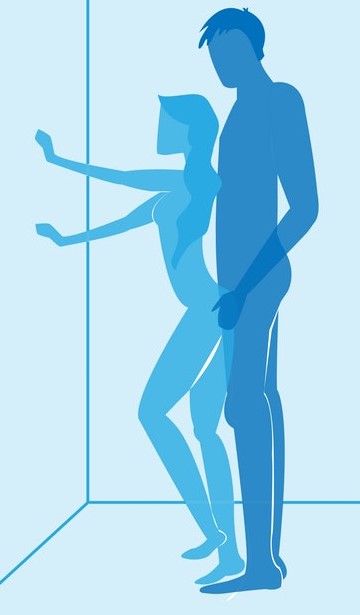 Image credit, Bustle
You'll notice many of these are either "woman in control" or having your body positioned so that your anatomy makes it harder to go all the way in. In the second case, stand against the wall, and the man can thrust as his passions possess him, but your body and vaginal position will be in such a way that it can't go all the way in and you'll reap the benefits.
You can also take this and reverse it (so you're facing away) and your ass will provide a bit of a barrier. If you don't want to stand, you can change this to laying down on your side.
4. ORAL PLEASURE
---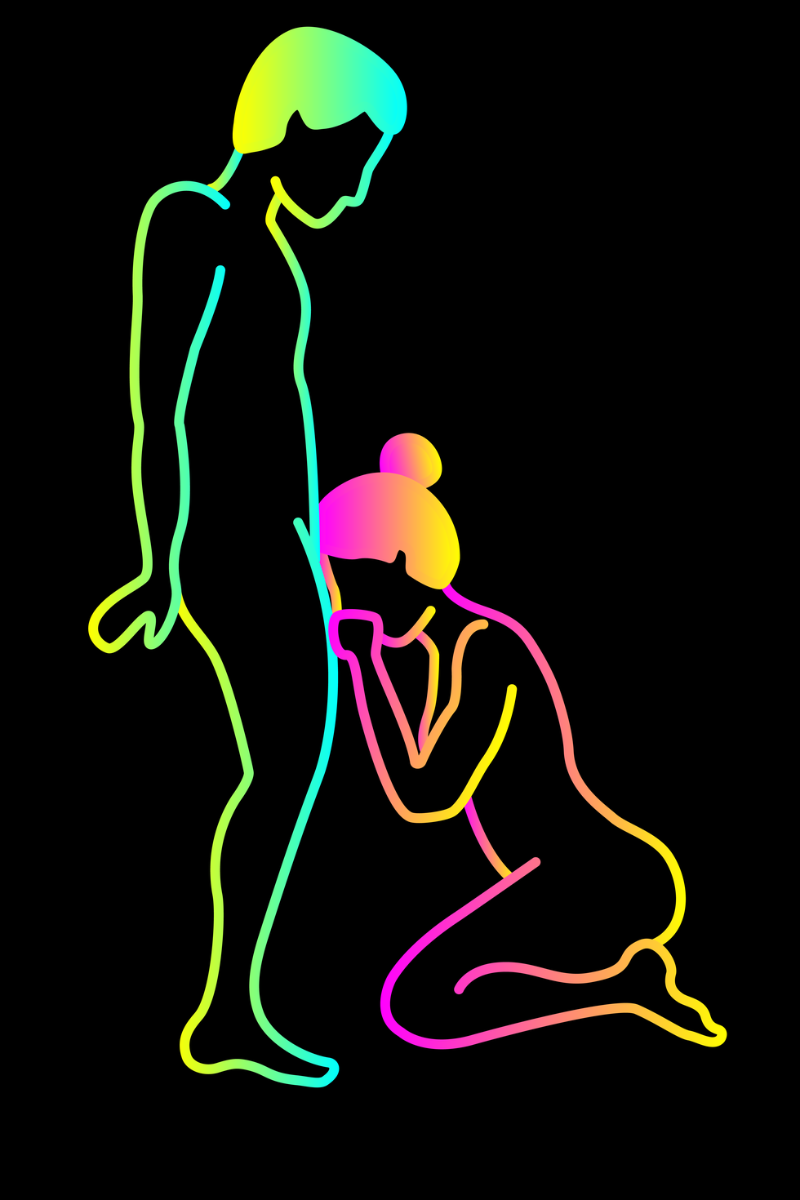 Image credit, Katie Buckleitner
Bet you thought it was just going to be fucking, huh? Well, nope. Oral sex can also be a solution. Granted some men like the "gagging sound" but if the woman/man puts a hand (or both hands) around the base and focuses the mouth around the end, you can still have an amazing blow job. You can also turn it into a 69.
5. THE CRAB
---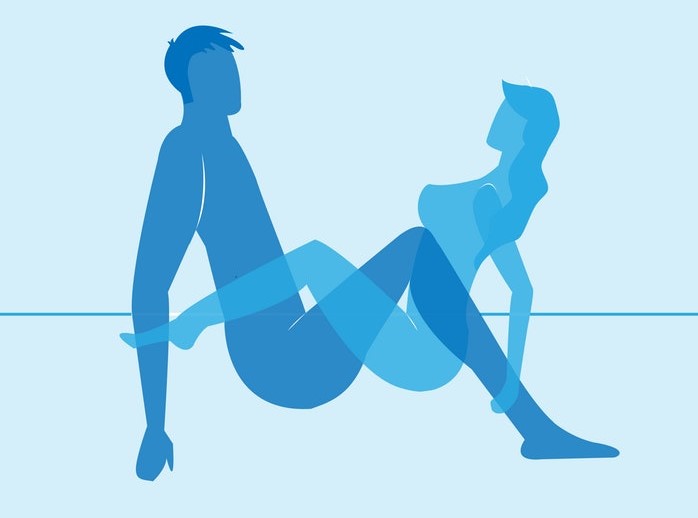 Image credit, Bustle
I had to laugh at this one because I remember all us kids trying to do this in gym class. But be aware, it's an ADVANCED position and no one easily maneuvered into.
Apart from #1 through #5, remember it also comes down to communication with your partner. Some might not have a problem, some might not be able to take a lot. Just talk it through and find out what works best for you.
. . . . . . . . . . . . . . . . .
Any other big penis positions or experiences you want to share? Divulge in the comment section below.
Also, if you want more fun articles, you might like these…
Have a sexy day!
Robyn
TagsBig Penis Sex Positions