8 Unicorn Sex Toys That Will Make You Feel Happy Inside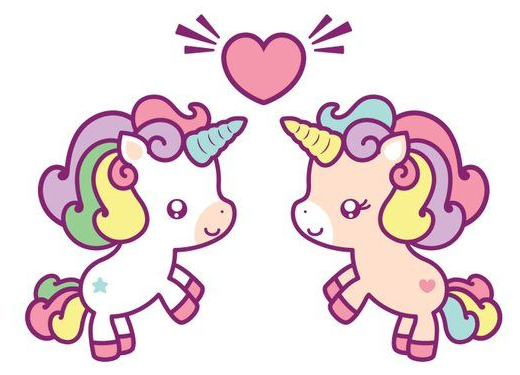 Maybe you're tired of borning black sex toys. Here are some magical friends to keep your company in bed - a varied collection of designs, prices, and commercial vs handmade options.
And yes, don't worry, there is a horn one in here too!
TOKIDOKI UNICORN BULLET (link)
---

Tokidoki toys are an amalgamation of curtness and skulls. They have many designs, but they're a bit harder to find (not available through normal store avenues). They're cheeky and great to travel with.
It's a standard bullet design and battery operated so don't expect deep, rumbly sensations – which isn't necessarily a bad thing, some people like light vibes.
DIAMANTÉ UNICORN DESIGN
---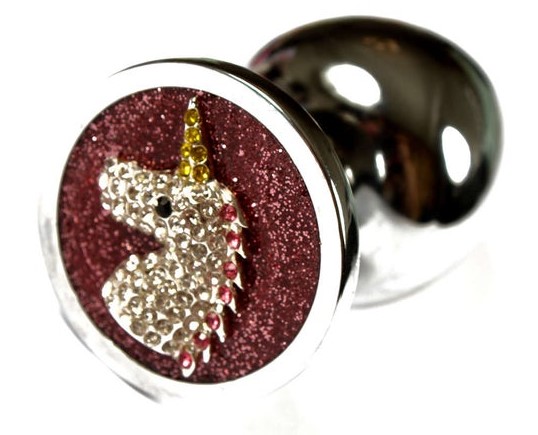 There are a bunch of generic butt plugs that have a plain base you can decorate however you want. This means there are tons of unique choices out there. This particular one has plenty of shine and it says the glitter is resin (which means it shouldn't flake off).
UNICORN HORN DILDO (link)
---

These were in the media for a while – something about "nothing is sacred in sex toys anymore" – I personally think they're completely fabulous. They might feel a bit pricy, but they're silicone. I have no idea how good the suction cup is (hopefully it's strong).
There are also plenty of jokes to be made about being horny.
PINK GLASS UNICORN HORN (link)
---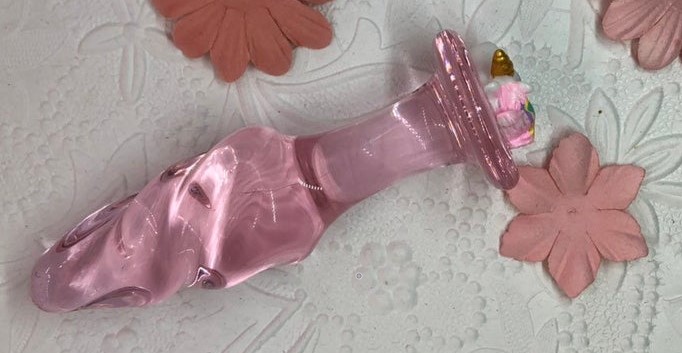 Another "plain base you can decorate", but made from glass. I like the design a bit more than the steel one (the swirls are cool). I have no idea what the internal stress points are like though. The charm on the end seems a bit cheap and I can see the glue that oozed out the edges.
PINK UNICORN TAIL PLUG (link)
---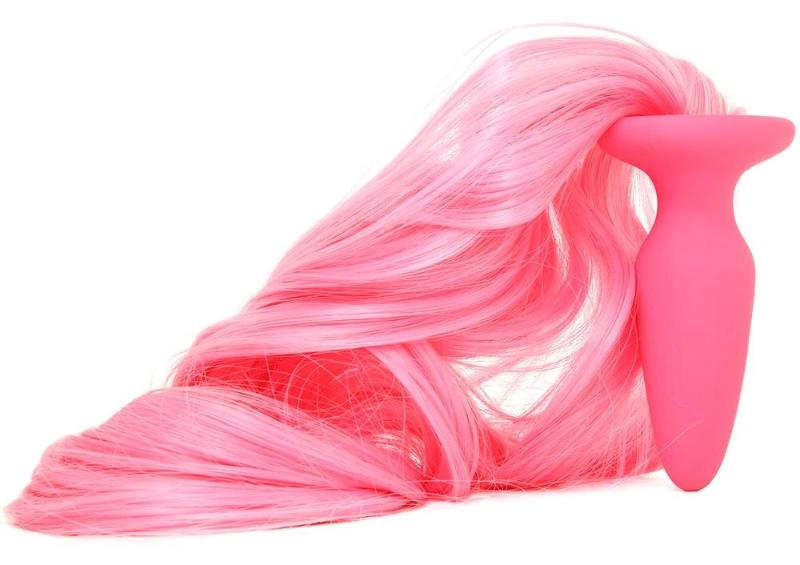 An adorable pink tail – silicone base with a decently flared base (if you don't know anything about butt plugs a wide base is important so it doesn't slip up your bum). I'm not sure how the tail is fit into the base (e.g. just glue) so I wouldn't pull too hard on it.
BRAIDED RAINBOW TAIL PLUG (link)
---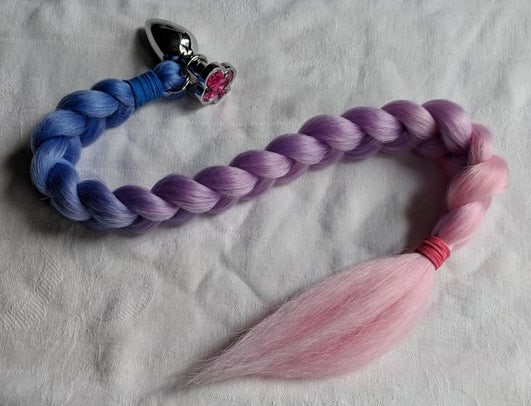 Okay, I have to admit … I adore this tail. The colors aren't the usual bright rainbow and the braid is a nice touch (especially to keep it in good condition). The other thing I love? The plug is detachable, so you can wear it as a costume piece if you're feeling frisky but not into bum play at that moment.
The decorate base also unscrews. This means you can change it out for other charms, but, you have to make sure that it doesn't come undone during use as well as be extra careful when you clean it.
UNICORN PLAY SET (link)
---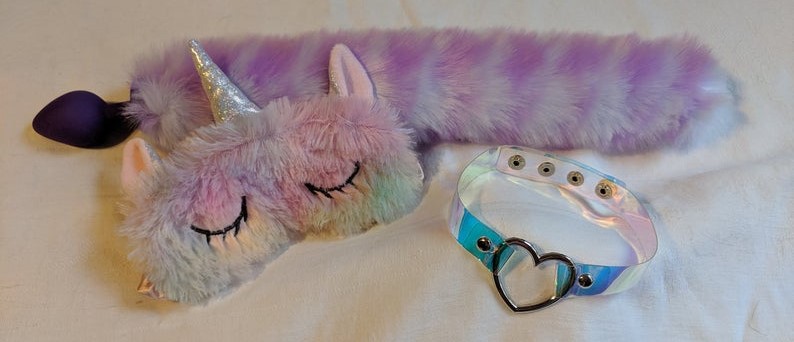 If you like fuzzies, you might enjoy this set. The fake fur bits around the base might make cleaning a tad challenging, but it's a very affordable set. The blindfold is an extra nice touch.
UNICORN WAND (link)
---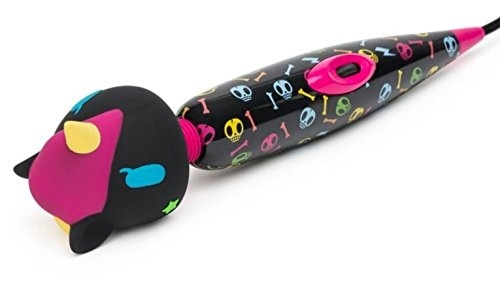 Another Tokidoki toy, but in powerful wand form. There are black and white versions to suit your preferences, plus the head detaches for easy cleaning.
The power source is from a cord – whether that rings your bell or not is up to you (the vibes won't stop but it might be a bit awkward).
. . . . . . . . . . . . . . . . . .
How about you? Which of these caught your eye? My personal favorites are the magic wand and braided tail plug.
Want more sex toy articles? You might like these...
Have a toy-tastic day!
Robyn
TagsUnicorn Sex Toys